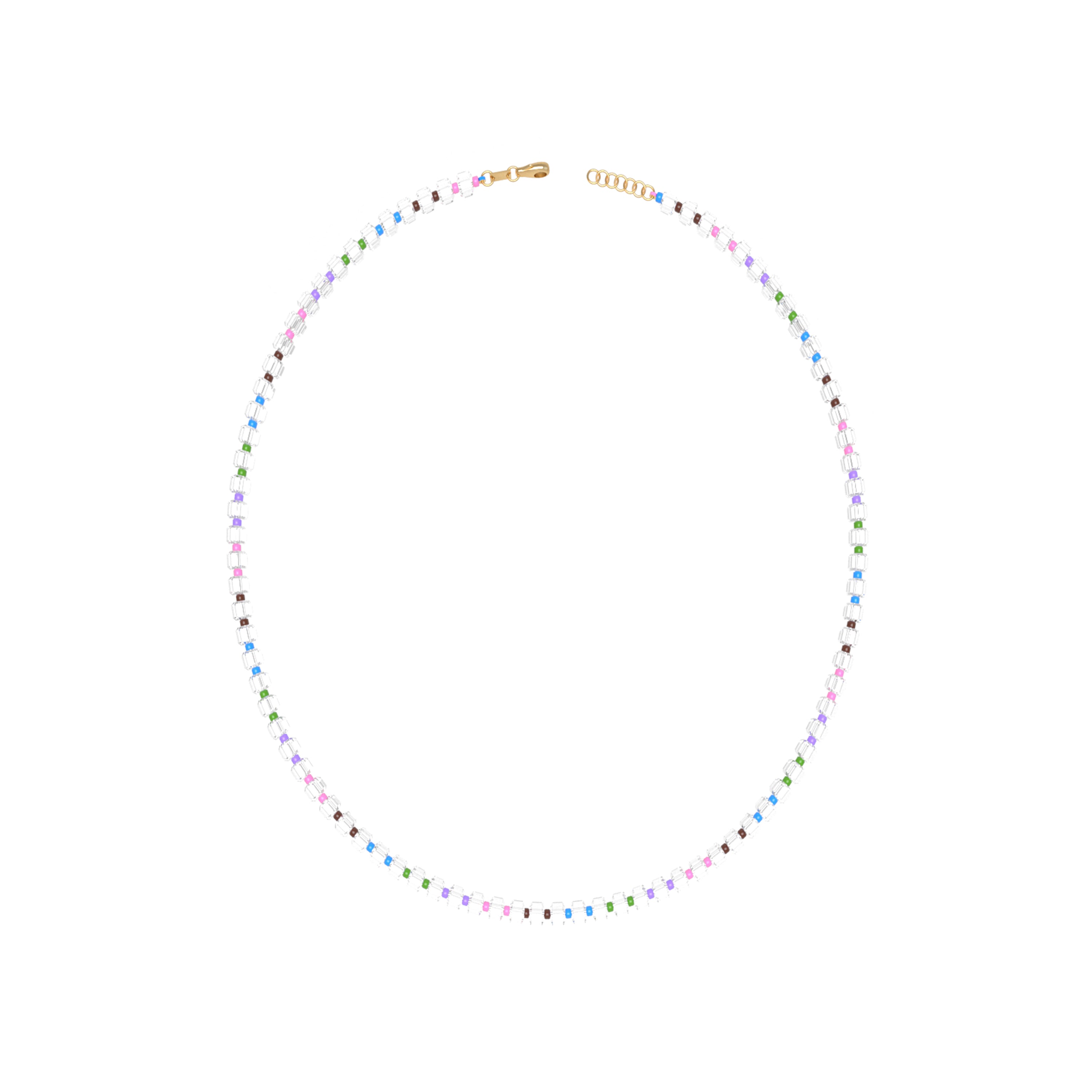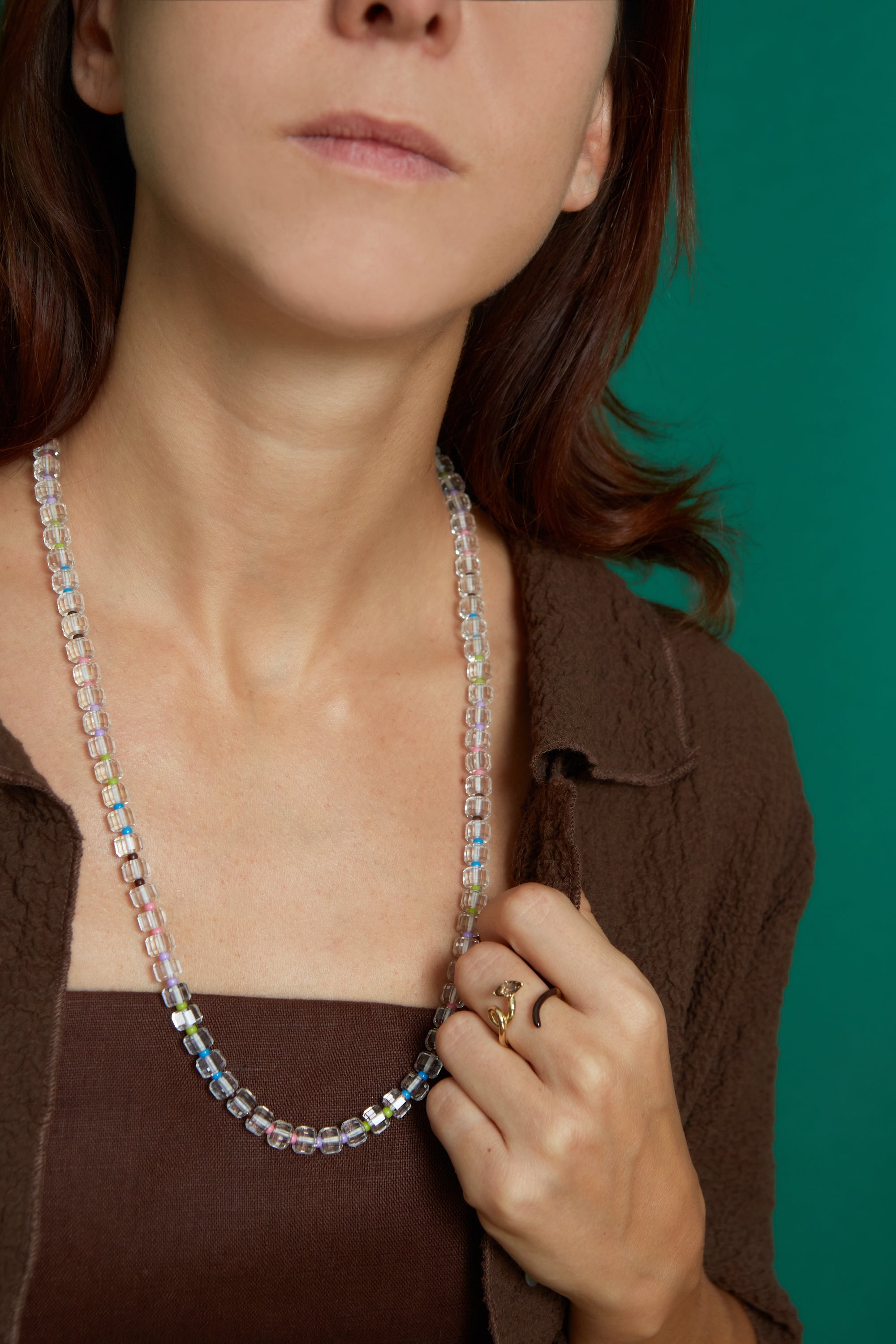 B MULTI BEADED LONG NECKLACE
Description
This unique necklace brings together 9 kt yellow gold, silver and  custom cut glass beads for a stunningly vibrant effect. The rock crystal beads offer a shimmering touch, while the lavender, cherry chocolate, cobalt, pistacchio and bubblegum pink glass beads lend a soft, eye-catching color to the design.
Handmade in Italy. 
Length - 75 cm 
Please note that slight change in colour and traces of the artisanal process are part of the art of painting enamel by hand.
If you would like any additional information, please email us at customercare@beabongiasca.com.
Shipping & Returns
Shipping - The products will generally be delivered by our trusted express Courier within 1 to 4 business days from the order confirmation date. 
All orders are processed from Tuesday to Friday, excluding holidays. Pre-orders will be shipped within 6-10 weeks.

Returns - BEA BONGIASCA accepts returns or exchanges of the Products purchased in our Boutique or e-shop within 14 days of the delivery confirmation date.

For more details, please access our shipping and return policy.